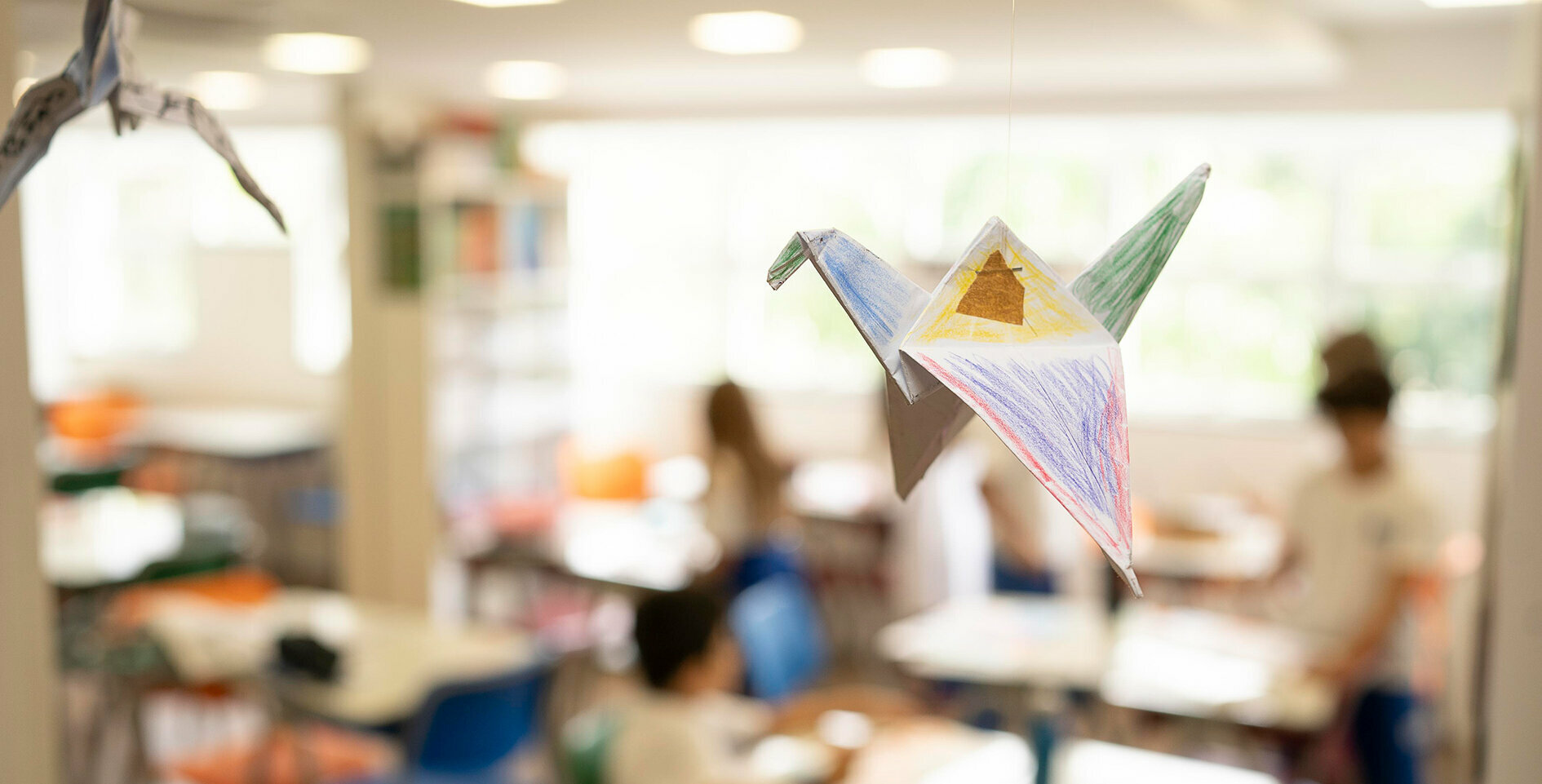 Our Offer
Making Bilingual Education a Gateway to the World
With our bilingual day school offer, we strive to ensure that the students entrusted to us are prepared for the challenges of life, and that with their education, the gates to the world are open to them. We make sure that the students are optimally cared for and supported in a safe learning environment.
Educational Levels at a Glance
Bilingual Kindergarten
Learning to learn: An English/Italian bilingual kindergarten offers a stimulating and supportive learning environment for children. Our approach is to nurture their innate curiosity about the world by offering diverse learning possibilities in our day school concept. We plan that some SIS schools in Italy will also offer bilingual kindergarten in the future.
Bilingual Primary School – SIS's first offer in Italy – as of September 2024
At our primary school, students aged six or older acquire high-level language skills in both English and Italian, which is of paramount importance at this level. We promote awareness and respect for other cultures as the basis for an international education. We aim to empower students and give them a voice in their learning process.
Language Acquisition Thanks to the Immersion Method
We use the immersion method of language learning, which invites children to dive headfirst into the foreign language. Students use the second language to engage with the world in a playful and completely natural way. Children begin by developing a passive understanding of the language, achieved through the use of pictures, gestures and symbols, for example. Then, they gradually begin to actively use the second language.
Scientific studies and our experience at SIS have shown:
Instruction using the immersion method over a number of years results in near-native fluency in the second language.
The best results are achieved through extensive early immersion prior to the start of formal schooling.
Development of the mother tongue is not adversely affected.
The immersion method not only promotes childrens' language acquisition but also their cognitive development – for example, linguistic awareness, creativity and their ability to think outside the box.
At SIS Swiss International School, children can learn both English and Italian through immersion – even if they are not native speakers of either language.
SIS faculty members have mother tongue proficiency in their language. They use their language not only for teaching in the classroom but also in the school yard, at lunch, and during events and excursions.
Stimulating Day School Concept
For our students, school is a place to learn and thrive – an environment that is stable and nurturing while presenting them with appropriate challenges. By eating, playing and learning together, they learn to share with others, develop assertiveness and take pride in their achievements. Both Italian and English are used during extracurricular activities, too, providing a further opportunity for students to develop their language skills in a natural way.
What Sets an SIS Swiss International School Apart?
bilingual thanks to the immersion method
locally anchored and approved by the state, yet internationally oriented
well-conceived educational concept
stimulating learning environment in a day school with flexible supervision hours
international network of schools sharing several joint activities during a school year
regular evaluation of the SIS educational standards and further development of the educational offer