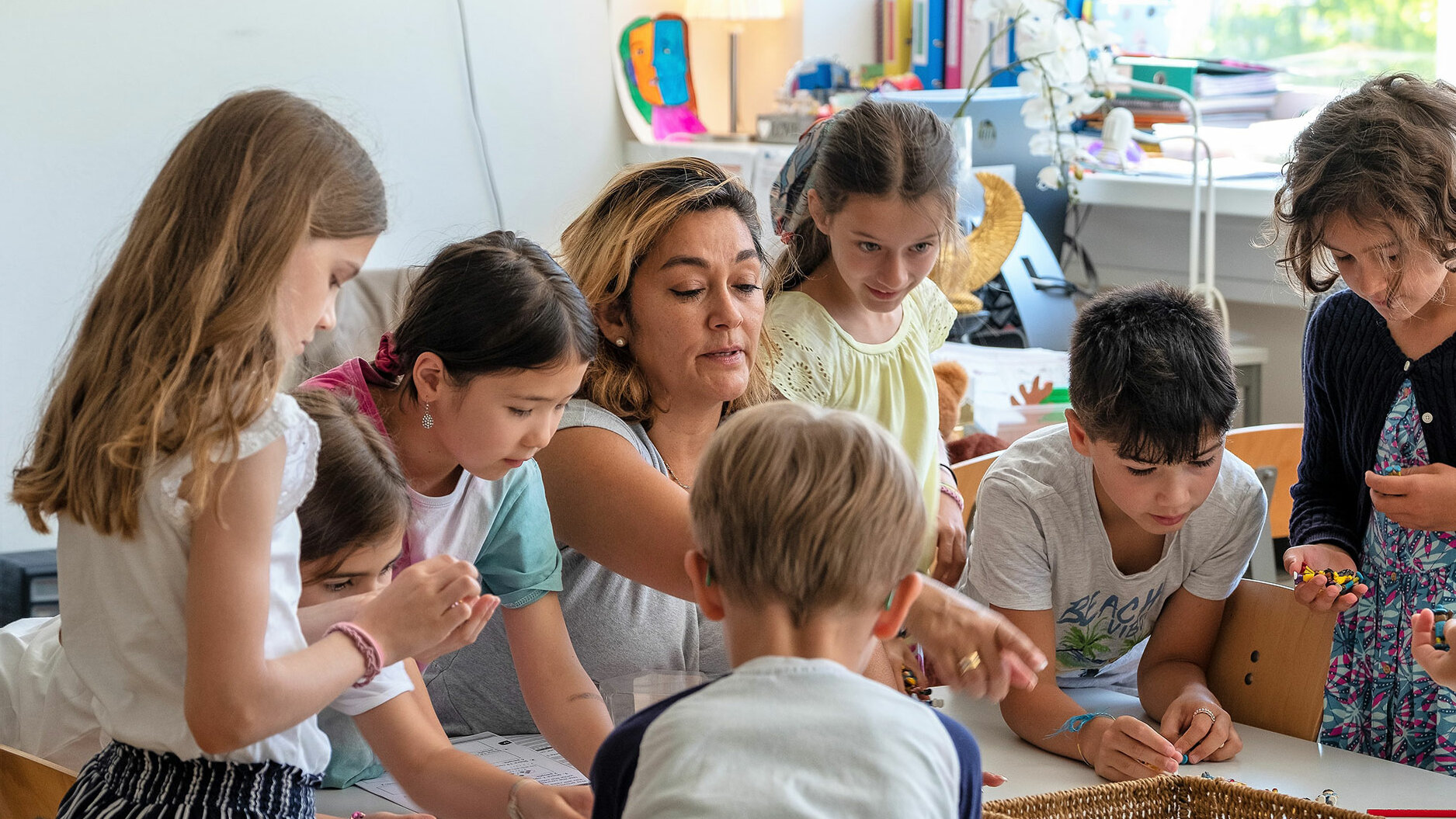 Bilingual Learning on a Daily Basis – Education for Life
We offer a truly bilingual learning experience in primary school. Italian and English play equal roles in school communication – in the classroom and in all parts of day-to-day school life. As a result, children learn to express themselves naturally and confidently in both languages. However, bilingualism is not a prerequisite for joining the school.
Learn More about the Educational Offer at SIS Milano-Basiglio
Bilingual Primary School
At our primary school, students acquire high-level language skills in both Italian and English. We aim to empower students and give them a voice in their learning process.
What Sets SIS Milano-Basiglio Apart
bilingual school environment which aims to provide 50/50 instruction in Italian and English
we follow the Italian National Curriculum and enhance it with international elements
part of a truly remarkable international network of 17 bilingual schools situated in Switzerland, Germany and Brazil
regularly shared international activities for students and teachers to create international relations and friendships across boarders
a team of educators of Italian and English mother-tongue level speakers, who regularly take part in internal and external further training
an open, multicultural and nurturing learning environment
structured, varied and diverse day school concept
You Might Also Be Interested in This